---
Description
Visual artist Marcel van Eeden and game developer Jorrit de Vries created a short, third-person, 3D mystery game that challenges preconceived notions of the traditional game avatar. In Sollmann (Part 1: The Harbour), the main character is poisoned at the start of the game and gradually loses his ability to see, hear and move.
Set in a 1940′s WWII harbour setting, the game's narrative, its main characters and the most significant objects, such as the ship the Cornelia Maersk, were adapted from previous projects by van Eeden, thus tying in the game with Van Eeden's larger body of work. Van Eeden's analogue pencil drawings have been painstakingly translated to a 3D game environment by De Vries.
Contribution to Sollmann
Music wasn't the most important thing in this project. The challenge was to make the experience of the main character's slow decay stronger by the use of sound. I accomplished this by playing more and more sound layers with every phase of decay.
For example, during the first phase you can hear a bass that's getting louder as the main character user more and more of his energy. During the second phase you can hear the rattling sound of plucked violins, and you start to hear the main character's heavy breathing a bit sooner. After that, the main character starts to hear an annoying beep in his ears and you can hear soft, low strings in the background. This way, the tension is subtly built up with each phase, ending with a chaotic mix of disorienting sounds.
Video
Here are some impressions of Sollmann at the opening of Museum Hilversum's "It's Art in The Game" exhibition.
More info: www.museumhilversum.nl/tentoonstellingen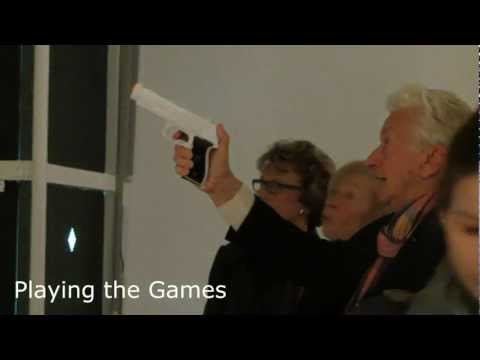 Images