This is going to be a long one. So be prepared!
Another Dreamfall
Yesterday I found out that the continuation to my favorite adventure game series of all time has gone into pre-production. Dreamfall Chapters is the sequel to Dreamfall: The Longest Journey, which in its turn was a sequel to The Longest Journey. Therefor this Track of the Week was picked from Dreamfall's wonderful official soundtrack and is called Marcuria. Before you listen though, consider reading some of the history below.
Inspiration
I always look at The Longest Journey as the game that inspired me to do more with my creativity. It was written and created by Funcom's Ragnar Tørnquist, released in 1999, and a little later localized in several countries including The Netherlands.
The first copy I bought (in the year 2000, I think) was in Dutch. When I saw the game at the store, I thought the box looked pretty and the story on the back of the box sounded adventurous. I didn't have a lot of money though (I was 15), so I decided to do some research before I bought it. On the official website, there was a trailer and there were samples of the voice acting. The trailer pulled me in, and the voice acting (both Dutch and English) was top notch.
I bought it as soon as I had time to go to the store. But I would never have thought I would get so immersed into the world. The visual art direction was splendid, the story was engaging and original (even though the conversations were a little long-winded at times), the voice acting was top notch (as mentioned), and the music was enchanting.
I later bought a second copy, this time in English. And even though the voice acting was very good in both versions, that English version stuck with me the most.
The Longest Journey
In The Longest Journey you take on the role of April Ryan, a young art student who finds out she has the power between her futuristic world of logic (Stark) and a parallel world of magic (Arcadia).
She embarks on a journey full of discovery, exploration and personal growth. It's a real classical adventure game, so April will also be solving a large number of puzzles and meeting a lot of interesting characters along the way.
Here's the trailer I saw back in 2000: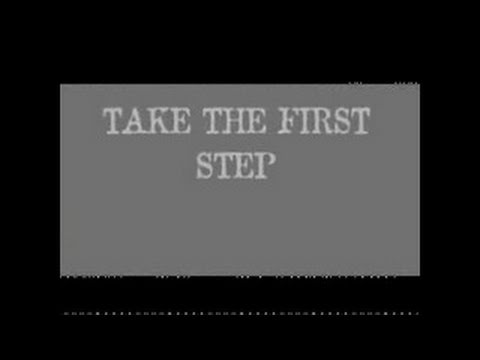 Dreamfall
When I heard a sequel to The Longest Journey was in the make, I was giddy with excitement. So much, in fact, that I started a Dreamfall fan-site in anticipation of the game. It became quite a success and we had a nice little community going on the fan-forums.
The site, named Black House, was also a means to express my creativity. One thing I'm most proud of is the radio play I created for a contest I organized. It was my first big audio project.
About Dreamfall itself; it was different than what I had imagined. But that doesn't mean it wasn't an amazing game. The Longest Journey had some little problems with pacing, Dreamfall had some little problems regarding gameplay. They were still great games with great stories. And again; great voice acting and great music.
Musical Enchantment
The Track of the Week series is about music, so let's talk some more about that.
One of the things I liked most about The Longest Journey is its score, composed by Bjørn Arve Lagim . It was truly enchanting, even when it was portraying Stark (the world of logic). I listened to it a lot when I needed inspiration, and I still do sometimes.
Sadly enough, I can't find anywhere to buy it. Thankfully there was a time where you could download it for free from the official site. I still have those mp3′s from back in the day. Nowadays, YouTube is the place to be! Go on and have a listen.
Dreamfall had a different composer; Leon Willett. Even though I had to get used to his style at first, his soundtrack for Dreamfall had the same enchanting effect for me when I played the game. I even made an a cappella version of the music from the first trailer (see below) all those years ago. The sound quality was a bit bad, so I'll keep that one on my computer for now.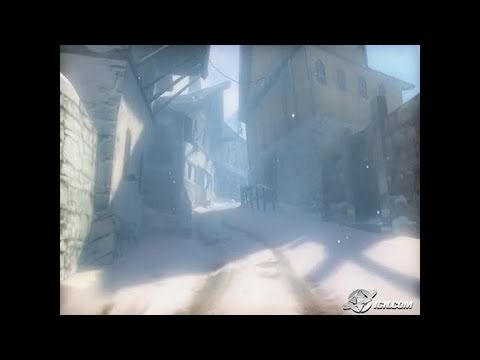 Maybe you can hear some John Williams (Star Wars, Superman, Harry Potter, etc.) in there. And maybe you can hear some more in the Track of the Week, Marcuria, too. I think Mr. Willett would see that as a compliment, since he stated John Williams as being one of his big influences in at least two interviews (1 | 2). If your finger is too tired from scrolling down the page to scroll back up, here's the Spotify player again with Marcuria:
Marcuria
This score introduced the magical city of Marcuria in Dreamfall, depicted at the very top of this page. It's winter now, and the streets are covered with snow. It truly looks like a magically peaceful place. But things are not always as they seem…
I don't know exactly why, but the sound of bells goes very well with not only magic, but also snow. Of course Christmas has been associated with those three things for a long time now, but this wasn't without reason either. Discovering the reason behind this would require practicing a musical derivative of etymology (the study of the history of words), so we'll leave it as a fact for the moment.
Bells aren't really used in this piece though, but similar sounding instruments such as the celesta, glockenspiel and bar chimes. This same kind instruments are used a lot in the Harry Potter soundtrack, and they really add a lot of magic to the music. The city of Marcuria being covered in snow only adds to that.
The majestic tuba melody at 0:25 serves as a bridge between the wonderful outside impression of Marcuria and the darker, more sinister going-ons in the city. I love how magically sinister it feels. There's something wonderful about the dark side of magic.
Your opinion
Have you played The Longest Journey and/or Dreamfall? What did you think? If you haven't played either of the games, maybe this article got you interested?
Maybe you just have an opinion on Marcuria. Leave a comment below and let the world know.
Buying and trying
Interested in buying Dreamfall and/or The Longest Journey? They're both available on Steam:
The Longest Journey: http://store.steampowered.com/app/6310/
Dreamfall: http://store.steampowered.com/app/6300/
The Longest Journey + Dreamfall: http://store.steampowered.com/sub/320/
For those who aren't sure yet, there's also the option of downloading the The Longest Journey demo from its Steam page.